Accessing Policy Reports
Policy Reports are automatically generated as a normal application of Policy Sets and their associated individual policies. There is no additional configuration required for this functionality.
When accessing Policy reports from the Main menu (when using NPM) or from the NDP by accessing the Main Menu>Policies>Policy Report, it will display the currently configured clusters. It will display a general Grade of the overall cluster and a numeric breakdown of number of Grade, Fail, Warn, Pass, Error and Skip.
To access the Policy Reports:
Go to Menu>Policies>Policy Reports. The Policy Reports page is displayed. On this page, you will see the reports for the basic policies (Best Practices, Pod Security Standards-Baseline, and Pod Security Standards-Restricted).

Click on Clusters or Namespaces button to view the Policy Report for Clusters or Namespaces.

Click on the Category - Best Practices link. You will see the Policy Report under this category. This page will have the details such as Policy, Rule, Type, Sources, Cluster, Namespace, Resources, and Status.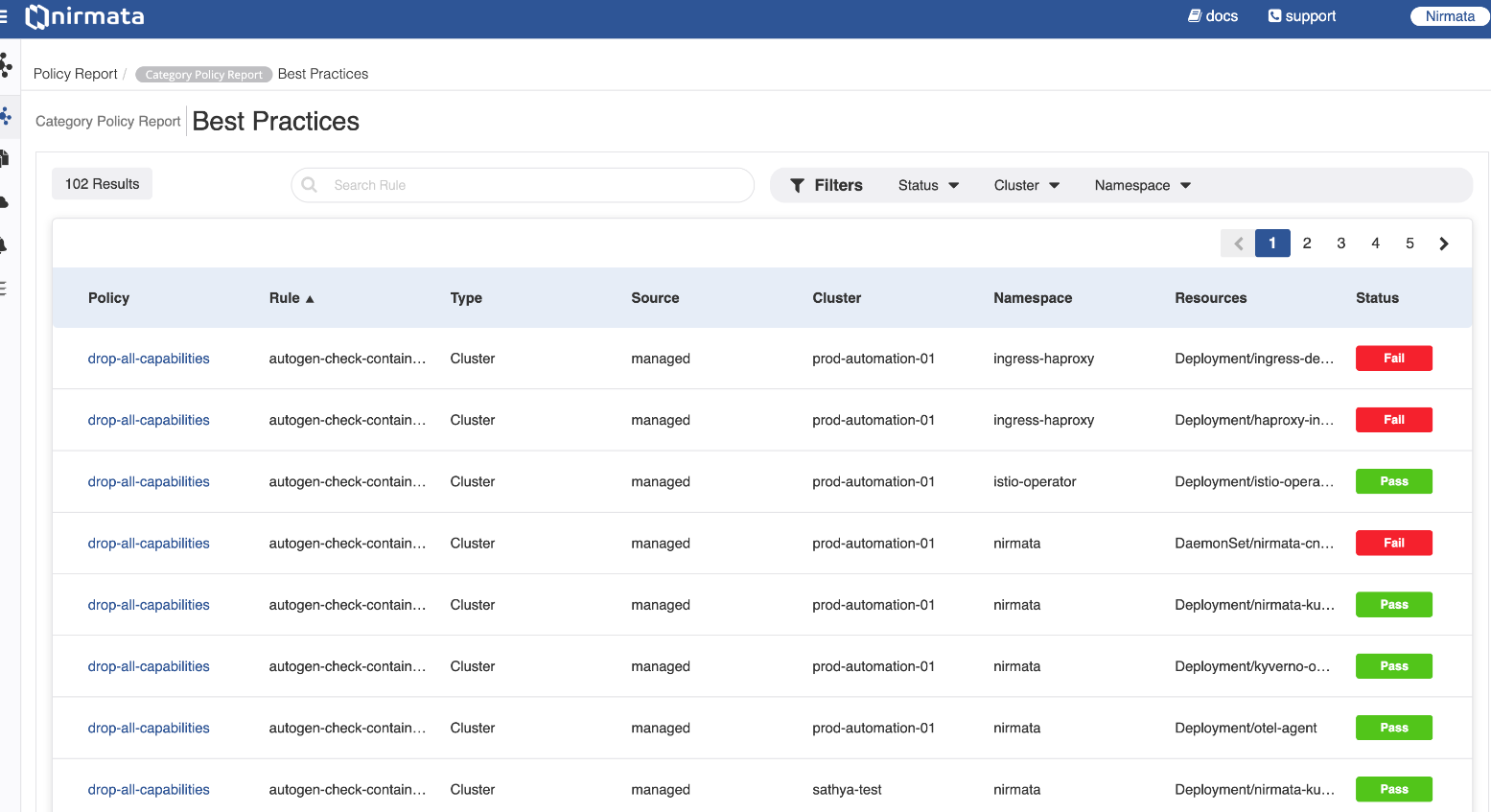 4. Click on Policy or Clusters or Namespaces link to view the Policy Set details.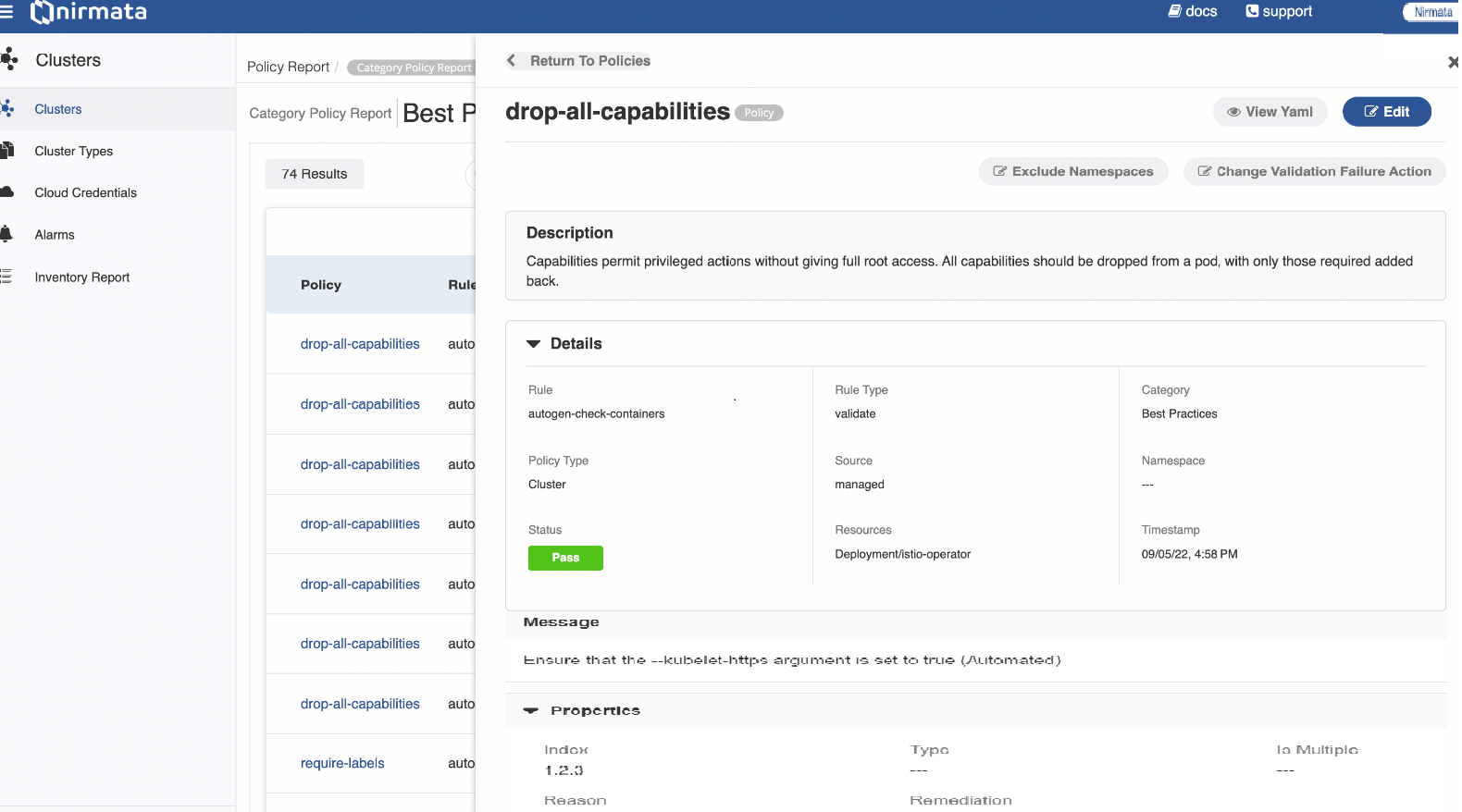 Click on the Manage Policies button to view the Policy Sets panel.

Click on the Scheduled Reports button to receive the periodic email on the policy violations. To do so:
      a) Click on the + symbol. The Schedule Email page opens.
      b) Select a cluster and click Next.
      c) Select the scope by clicking on the radio button either Cluster or Namespaces.
      d) In the Sender field, enter the sender's email address.
      e) In the Recipients field, enter the recipient's email address.
      f) In the Subject field, enter the subject for the report.
      g) In the Message field, enter the email message.
      h) Click the checkbox Schedule and in the Schedule field, select the schedule option. The options available        are: daily, weekly, and monthly.
      i) Select day and time.
      j) Click Save.